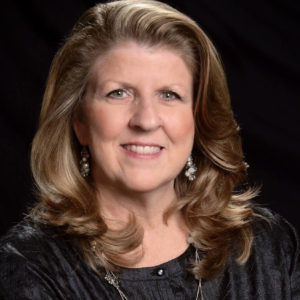 Rev. Patti Ricotta was raised in Alabama during the height of the Civil Rights Movement. God has used her sensitivity to the devastating effects of racism, poverty, injustice and all forms of inequality to help her see Scripture in ways that confront these conditions.
By applying fresh insights from the word of God to the root causes of these social ills, Patti has witnessed the power of God do amazing things. Individuals are able to replace racism with racial interdependence. Poverty is uprooted through a hybrid education of Scripture, academics, service and exposure to new opportunities. Injustice gives way to righteousness and peace.
In summary, she has seen every from of inequality overcome when life together is characterized by oneness in Christ.
Patti graduated from Auburn University with a B.S. in psychology, and moved to Cape Cod, MA to teach at The May Institute for Autistic Children in 1980. After raising her three wonderful sons, she fulfilled her longtime dream of studying the original biblical languages in seminary.
She graduated cum laude and earned membership in the Phi Alpha Chi Scholastic Honor Society from Gordon-Conwell Theological Seminary in 2011. Her Masters of Divinity focused on Hebrew, Greek and biblical interpretation for cross-cultural missions.
From 2004 to the present she has been involved in a teaching ministry to African clergy and church leaders. LTI was launched in 2007 to assist global partners in building authentic biblical community through scriptural teachings on the fundamental equality of all people regardless of gender, ethnicity, socio-economic status or age.
Patti has been a member of Brewster Baptist Church (BBC) on Cape Cod, MA since 2000. She served on the pastoral team at Brewster Baptist from 2011-2014.
Patti relishes time alone with God, meeting new people, hearing everyone's story, cross-cultural experiences, fun movies and good books.